Peacock Mandala
Regular price
$1,018.00 USD
Regular price
Sale price
$1,018.00 USD
Unit price
per
Sale
Sold out
Introducing the exquisite "Peacock Mandala" silk rug, a masterpiece of elegance and sophistication that will redefine the ambiance of your living space. This stunning rug is meticulously hand-tufted with the finest 100% Indian silk, making it a symbol of luxury and artistry.

Crafted with precision and adorned with intricate details, the "Peacock Mandala" rug is more than just a floor covering; it's a work of art that reflects a harmonious blend of tradition and modern design. The intricate peacock-inspired mandala pattern is a testament to the skilled craftsmanship that goes into every single piece.

Each "Peacock Mandala" rug is custom-made to order, ensuring that it perfectly suits your unique style and space. We take pride in the art of handcrafting, and as a result, there is a lead time of 7 weeks to create this exquisite masterpiece exclusively for you.

This rug is not merely a floor covering; it's a statement of your discerning taste and an investment in the beauty of your home. Elevate your decor to a whole new level with the "Peacock Mandala" silk rug, a timeless piece that will be cherished for generations.

Embrace the luxury of Indian silk and experience the transformation it brings to your living environment. Welcome the "Peacock Mandala" into your world and let its beauty grace your home.
Materials

At Jemima Jasmine we undertake extensive research to find the perfect blend of wool and silk for our rugs together with an obsessive focus on quality and sustainability.

The way in which Jemima is inspired and guided by nature in her designs also carries through to the selection of materials and techniques used to create a Jemima Jasmine rug.

Our research and experimentation with sustainable materials are of the utmost importance to us with the use of banana silk in our rugs being one such example.
Shipping

At Jemima Jasmine Rugs we ship globally using Fedex. Shipping times are included in production time of rug.

Once rug is ready we will follow up with Fedex tracking number to insure safe arrival of your Jemima Jasmine rug. 
Dimensions

  
Care Instructions

VACUUM REGULARLY

Regular vacuuming can reduce the abrasive action of soil and grit from the pile and should take place even when the rug does not look overly dirty. A good quality vacuum cleaner is recommended to remove dust and dirt from a shag pile or high pile rug. We suggest avoiding powerful vacuums or power heads as stiff bristles and strong suction can damage the pile.

​

CLEAN SPILLS & SPOTS IMMEDIATELY

The prompt removal of stains/soil marks is necessary to maintain your rugs appearance. If stains are not dealt with immediately they may become permanent and even a professional cleaner may be unable to help. Spills should be cleaned immediately. Never rub a spill, instead blot any liquids with a dry absorbent white cloth or white paper towel. Some stains may be cleaned with a mild detergent and lukewarm water. If the stain cannot be removed, like a paint, nail polish, shoe polish, seek specialist advice. Do not machine wash rugs.

​

SUNLIGHT & FADING

Placing rugs in direct and continuous sunlight will cause them to fade. It is best to avoid placing a rug in direct sunlight if possible, and to regularly rotate your rug if sunlight is falling on one area of the rug. Fading will happen slowly over time, and this bleaching effect will permanently damage your rug. It occurs more obviously with darker colored rugs and natural fibers.

​

ROTATING YOUR RUG

Try to rotate your rug every 6-12 months to ensure even wear.

​

FURNITURE MARKINGS

Be aware that some heavy furniture can mark and flatten the pile in rugs, causing irreversible damage. Some heavy or sharp edged furniture pieces, or constant moving of furniture, can pull the rug out of shape so it appears less square.

​

GET YOUR RUG CLEANED PROFESSIONALLY EVERY YEAR

Try to have your rugs professionally cleaned once every 6-12 months, using a professional carpet/rug cleaner. Professional cleaning should be carried out only by a reputable company, and they should avoid using any shampoos or cleaners with a spirit base.
Share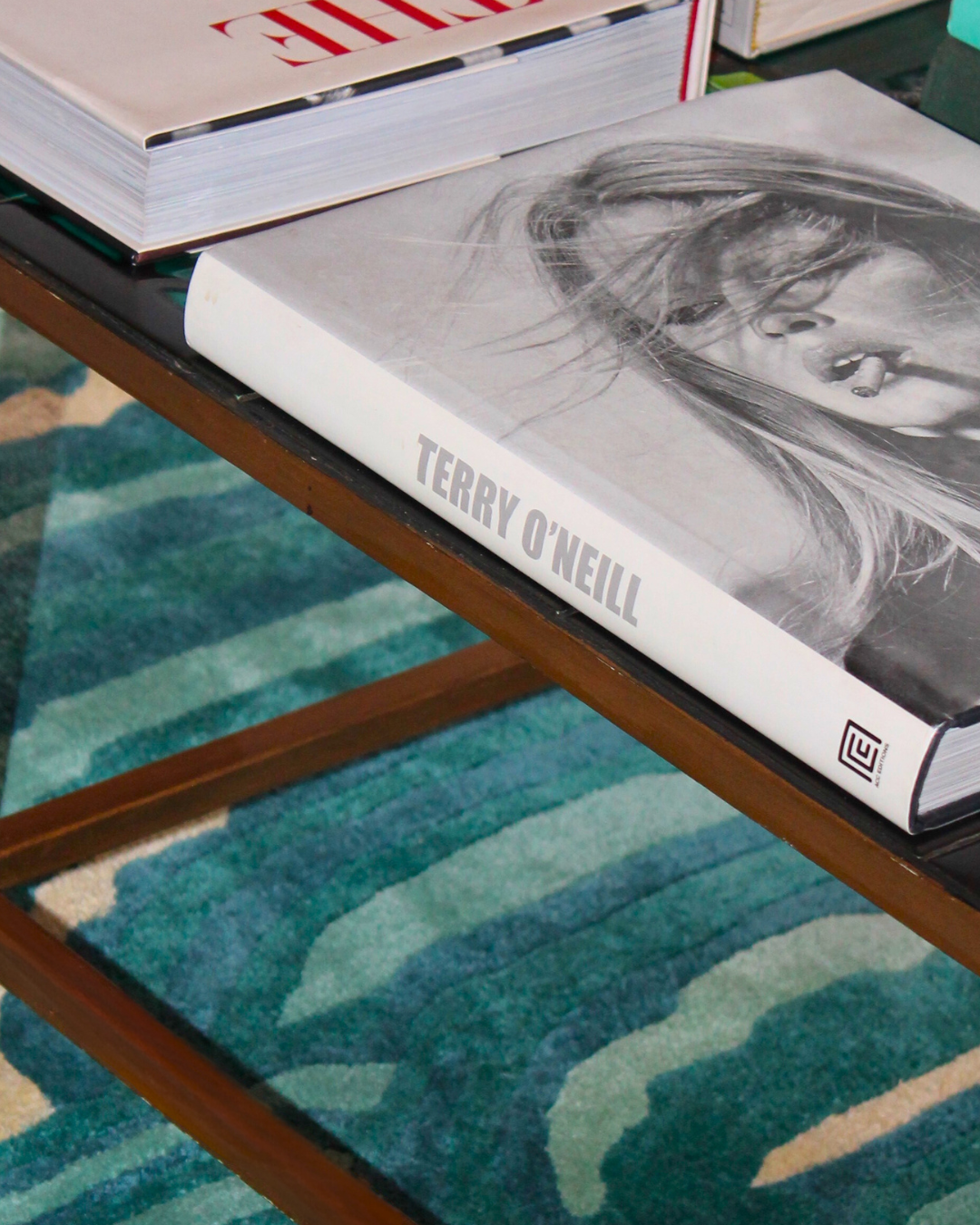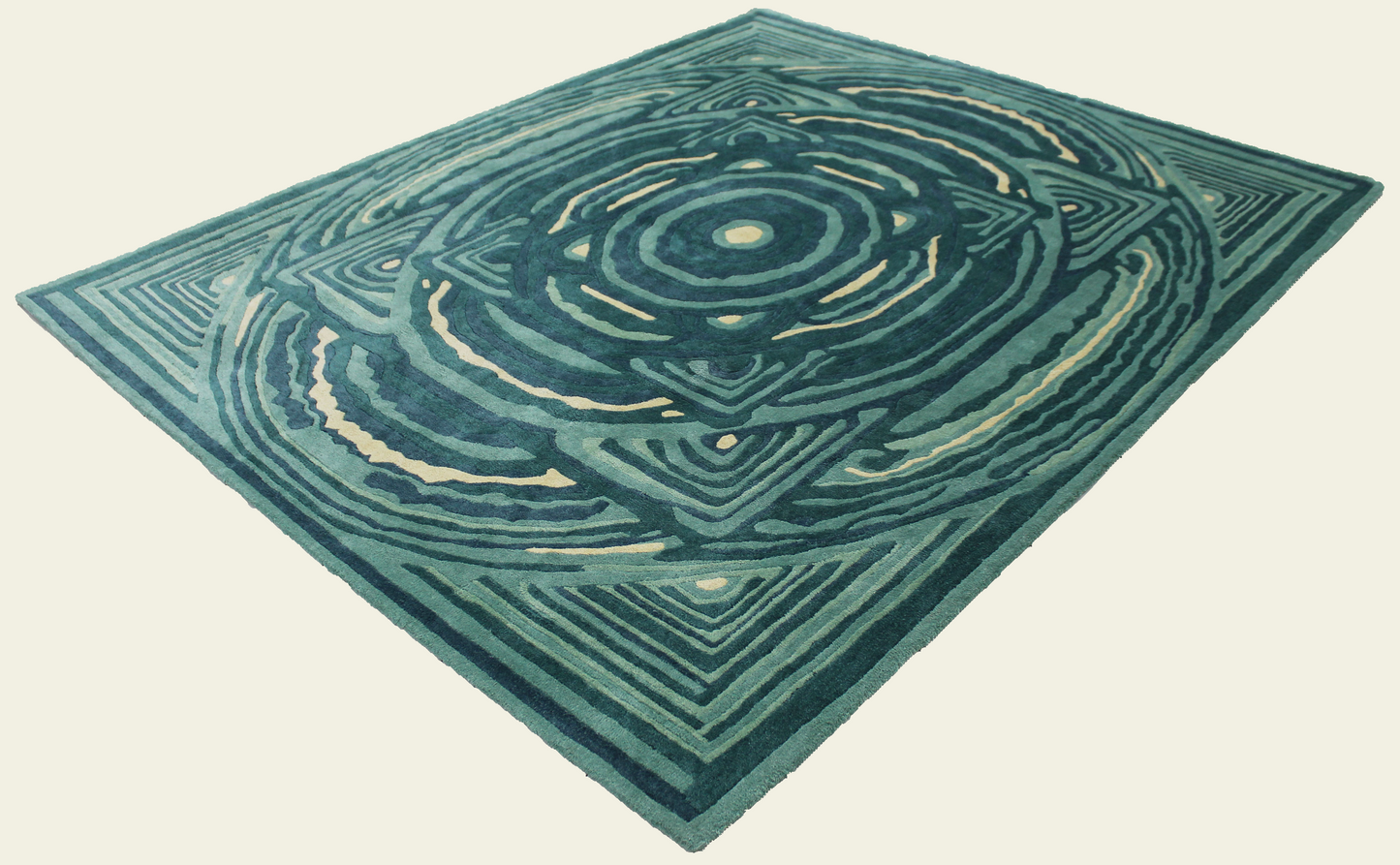 Need inspiration?
We have a great selection to explore to get you inspired and get those perfect colour pairings.
Explore collection